Our Product
Lintel Lift is an Alabama-based company that manufactures our solution for sagging lintels right here in the United States. Ours is the only patented solution for lintel repair available, so it's the only viable solution for repairs aside from the expensive and time consuming process of replacing your entire garage door. All necessary hardware and decorative covers are included to ensure a lasting solution that looks as great as it performs!
Size Options
We offer a variety of sizes to fit standard garage door measurements. Additionally, our system can be custom-fit for oversized or non-standard sizes.
Installation Process
Every repair we take on starts with a free inspection from our team. We'll take a look at your garage door and help diagnose whether your issues can be solved with extra support for your lintel or if another problem, like foundation settlement, is to blame. Once we've decided your home is a good candidate for the Lintel Lift system, we'll start installation.
Our team will begin by removing any coded garage entry pads and placing the feet of the columns. After framing out the garage door with wooden boards, installers will place the and attach the side columns, jack screws, and lag bolts. Any keystones are then removed so the steel support beam can be placed above the columns and screwed into place using the jack screws. Once level and fully secured, the installers will clean the system with alcohol before attaching the decorative covers to ensure they're secure. After replacing any ornamental elements or keystones that were removed prior to installation, we'll pack up and leave you to enjoy your new, fully stabilized garage door!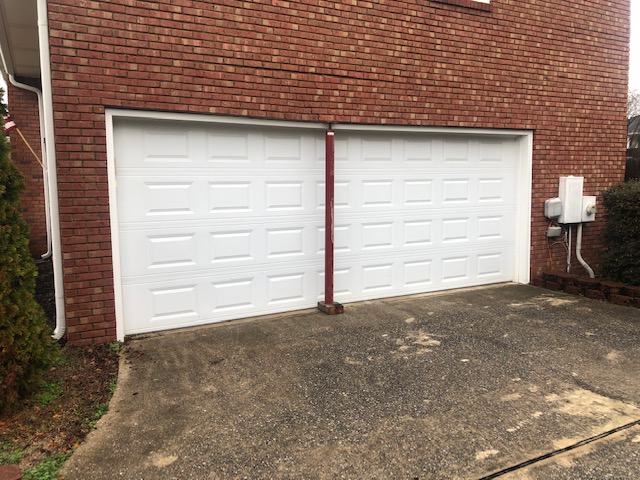 Need A Lift?
If your garage lintel looks like it needs a lift, contact the team at Lintel Lift for a free inspection and estimate on your repairs. We'd be happy to answer any questions and help you regain the structural stability your home has lost!