Signs of a Failing Lintel
When you're a homeowner, there's a lot of things you have to be aware of to ensure your home remains in proper working order. From the roof to the foundation, and everywhere in between, there are plenty of problems that can pop up and create a reason for costly repairs. Luckily, our patented product is an easily installable solution for a fairly common problem. When heavy brickwork starts cracking or even causing functional issues with your garage door, Lintel Lift can help!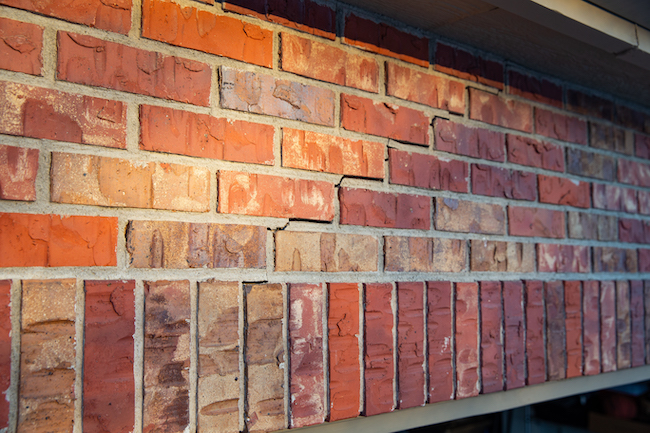 Our Installation Process
The process for installing Lintel Lift is so fast that we can get finished in as little as one afternoon! Once we've finished your free inspection and come to the conclusion that your garage is a good candidate for Lintel Lift, we'll follow the process below to permanently stabilize your lintel.
Step 1: Our team will remove any damaged mortar from between the cracked bricks, mark the area for the feet of the side columns, remove any concrete necessary to ensure the feet are level, and remove any garage code pads if necessary.
Step 2: Installers will use wooden boards to frame the garage door and put the side columns in place, ensuring there's a 4–6 inch clearance between the top of the column and the bottom of the existing lintel.
Step 3: Using lag bolts, we'll attach the side columns and secure the jack screws used for the top beam in place. This is also when we'll remove any decorative keystones which we'll replace once the project is finished.
Step 4: The steel lintel support is placed above the columns and tightened into place using the jack screws.
Step 5: Installers will clean the surface of the system to attach the decorative covers and ensure they adhere properly. Finally, we'll replace any ornamental keystones which were removed in step 3.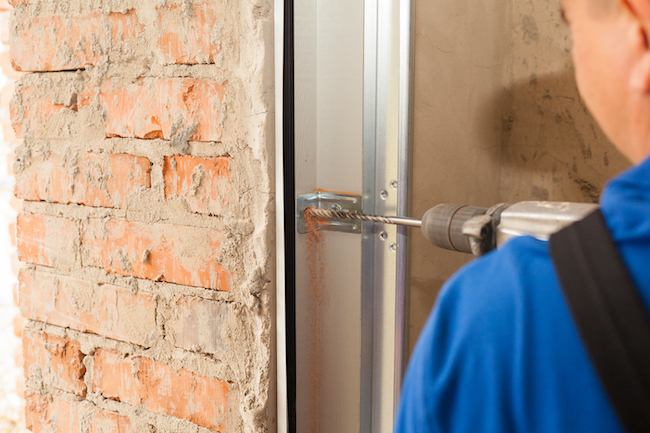 Need A Lift?
Have you noticed cracking bricks above your garage or a slight sag in the top of the door? Call Lintel Lift at 1-833-903-2226 for a free in-home consultation today!